Victoria Real Estate: VREB Releases Its October Numbers
October has past, and the Victoria Real Estate Board seems to have hit a bit of a lull. This lull is likely due to the significant decrease in current listings on the market (inventory). Simply put, there just aren't a lot of options for people to look at and purchase. When a desirable, well-priced listing comes on to the market, we're still seeing multiple offers and bidding wars; however, we are also seeing listings sit on the market for longer than in previous months this year.
"We continue to see low inventory hindering sales in the local market," notes Mike Nugent, 2016 President of the Board. "Though our numbers are down from the record setting pace set this summer, the market is still moving quickly and is still very competitive for certain properties. High demand areas like Saanich and Oak Bay continue to see multiple offers and areas in the West Shore are also seeing sales over listed prices. In other areas, prices remain firm because of high demand and extremely limited inventory."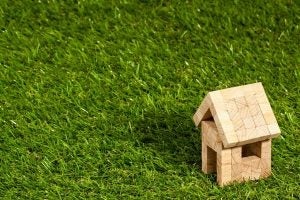 Victoria real estate continues to baffle us as inventory dwindles but sales remain strong.
October 2016 matched October 2015 for total number of sales. But the drastic difference is that in October 2015 we had over 3,000 current listings, compared to less than 2,000 at the end of October 2016.
As for condos, the benchmark price is up 20% over October of 2015, at $367,800. We saw 215 condos sold in 2016 compared to 176 condos sold in October last year (a 22% increase), with an average of 29 days to sell a condo (compared to 65 days in October last year). The major factor here is the same as the overall market, but a bit more drastic, as we had 276 current condo listings in the Victoria Real Estate Board at the end of last month, compared to 647 current condo listings at the end of October 2015 (a 57% decrease), leaving buyers with a ton of competition and little choice.
Given the current conditions in the condo market, it's extremely important to work with a real estate agent that is well-versed in everything that a condo purchase entails so that you can be educated and prepared ahead of your dream property coming on to the market.
To read the full release, check it out here: 
http://www.vreb.org/current-statistics.
If you're looking to purchase or sell a property in the current market, or in the future, get in touch with The Condo Group for more information at 250-382-6636 or info@thecondogroup.com.
– Amy Francoeur
Categories
Archives

Subscribe To This Blog