Victoria Real Estate: CMHC Raises Canada's Risk Rating
In an article posted on The Globe and Mail on Monday, 
the Canadian Mortgage and Housing Corporation (CMHC) announced that they were getting ready to issue the first "red" warning for Canada's housing market.
What does CMHC mean?
It means the nation's housing agency is concerned about the fallout from Toronto's and Vancouver's real estate markets. CMHC has kept watch over Canada's increasingly hot real estate market for the past several months, and the analysis comes from those months of observation, looking for "evidence of problematic conditions." The rating scale ranges from weak (green) to moderate (yellow) to strong (red), and it applies to 15 metropolitan areas. The "red" warning will apply to the Canadian housing market as a whole.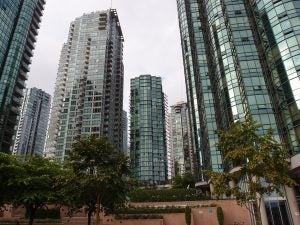 For the first time, CMHC is set to issue its first "red" warning for real estate in Canada as a whole.
Back in July, CMHC raised Canada's rating from weak to moderate, and then only three months later, they will raise it again to the highest warning level. Vancouver's real estate market moved from moderate in April to strong in July. Even with the introduction of the 
additional BC property tax for foreign
buyers
and 
the change to mortgage rules,
 CMHC still feels there is risk in the Canadian housing market.
What does this mean for Victoria real estate?
CMHC deemed Victoria as weak for problematic conditions, which is great news for us. While some frustrated buyers and homeowners here may disagree with that sentiment, the conditions here in Victoria are, in fact, less risky than Vancouver's. Right now, the federal corporation considers Victoria a safe real estate environment. CMHC considers four factors in its analysis:
overheating,

price acceleration,

overvaluation, and

overbuilding.
Canada, across the board, "shows strong signs of being overvalued." However, Victoria shows much lower overvaluation than Vancouver or Toronto. The value is more likely to be supported here, as more people continue to retire and continue to want property in our beautiful city.

What are your thoughts? Do you think CMHC is right in increasing Canada's risk rating? Let us know on our Facebook page or email us at info@thecondogroup.com.

Until next week.

– Kaley Walls

Categories
Archives

Subscribe To This Blog