Victoria: Council Eliminates Minimum Unit Size Restriction
Council eliminates minimum unit size restriction
In September, Victoria city council voted to remove the minimum unit size restriction in the 22 residential zones. As it stood, only downtown was free of the restriction. The decision to eliminate the restriction altogether is in an effort to increase the density of housing in a limited amount of space. Victoria is venturing towards a housing problem, and as a result, the decision to eliminate the minimum size frees up developers to explore "micro units."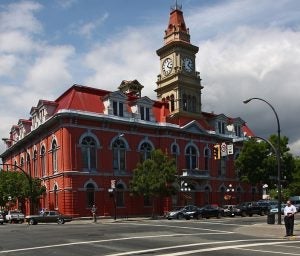 Victoria city council voted to eliminate the minimum unit size restriction it has in the 22 residential zones.
The Janion is a good example of what a micro unit looks like. With 122 units in a redeveloped historical building, the Janion is unique. The Janion's developers drew upon Europe and Asia where population density is commonplace. We are nowhere near those levels, but this shift in design, and now in council views, tells us that housing plans in Victoria is beginning to change, focusing more on addressing the lack of development space.
Victoria real estate beginning to shift
Victoria is always going to be a coveted place to live. How could it not be? But with single-family homes as the true commodity, with prices now venturing out of reach for many local buyers, people's buying power will start to shift in favour of condos and in micro units. Plus, the concept of micro units are perfect for investors looking to purchase real estate with the intention of renting it out.
Are there concerns about eliminating the size restriction altogether? Yes. One city councillor is concerned that the lack of any minimum will see an increase in illegal boarding-houses. But without any minimum set, it means that the city will have to be more prudent in approving building permits.
What are your thoughts on the city eliminating the size restriction? Do you think it will impact housing at all in Victoria? Tell us your thoughts on Facebook or Twitter.
Until next week.
– Kaley Walls
Categories
Archives

Subscribe To This Blog