VREB Releases September Stats
We've officially moved into Fall 2016: there is a noticeable change in the air and pumpkin Blizzards are officially available again at Dairy Queen.
The Victoria Real Estate Board (VREB) has now released its September stats. Sales continue to increase over the previous year with 10.9% more sales in September 2016, compared to September 2015. Inventory remains drastically lower, with over 40% fewer active listings on the market at the end of September 2016.
"This is the lowest level of inventory on the market in September that we have on record [since 1996]," notes Mike Nugent, 2016 President of the Board. "This continuing lack of inventory holds up sales. The market is still strong, but not moving at the pace we saw earlier in the year. This slowdown is typical with what we expect in the fall to winter season and may be more pronounced as a result of buyer fatigue, due to the lack of available inventory."
As for condos, the benchmark price for a condo in Greater Victoria has increased 20% over September 2015 ($362,800 compared to $301,900). Sales have stayed strong with 205 condos sold in September this year, compared to 181 in September 2015. As you've likely noticed, the time it's taking to sell a condo has drastically decreased, only 31 days on average to sell a condo this September, compared to 72 days in September 2015.
"We have already exceeded the number of sales that we saw in 2015, with a full quarter remaining in the year," adds President Nugent. "And there is still strong demand, thanks to underlying fundamentals in our province – the GDP is up, employment numbers are up, retail and population growth is up. All of these contribute to current market conditions. We also see no indication that the new foreign buyer Property Transfer Tax in Metro Vancouver has pushed foreign buyers into our market in a substantial way, though we continue to track that as a possibility."
To read the full release, check it out here: 
http://www.vreb.org/current-statistics.
If you're looking to purchase or sell a property in the current market, or in the future, get in touch with The Condo Group for more information at 250-382-6636 or info@thecondogroup.com.
– Amy Francoeur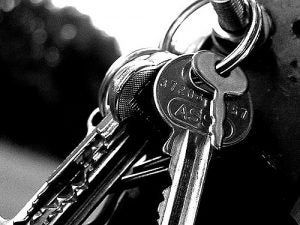 VREB has released its September stats and low supply and high demand continues to dictate this market.

Categories
Archives

Subscribe To This Blog