Christmas in Victoria: Three Things to Do
We've talked a lot about the real estate industry as a whole and the incoming changes here in Canada. We've talked about Trump and what that might look like. And we've talked about condos. 
I thought that maybe we needed to lighten up this week and so, in honour of December next week—I know, I thought the same thing—I thought I would give you three things to do with your family this Christmas in Victoria. Let the fun and merriment begin!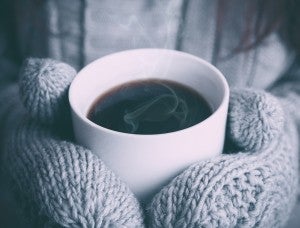 IEOA Light-Up Truck Convoy
On December 3, 2016 at 5:45 p.m., the members of the Island Equipment Owners Association (IEOA) here in Victoria will come together to put on one of my personal favourites: the light-up truck convoy! It's exactly what it sounds like: big rigs, firetrucks, tow trucks, flat beds, and everything in between will deck themselves out in Christmas lights and roll through the city.
They start at Ogden Point and wind their way through Fairfield then back through downtown and then out on Douglas to Colwood and Langford. And guess what? Santa will meet the convoy in Langford! 
For more info, visit http://ieoa.ca/?q=2011convoy, including details on donations.
Ferris Wheel in Centennial Square
The Downtown Victoria Business Association (DVBA) will once again have their lit-up ferris wheel set to take you 20 ft above downtown Victoria every weekend this December. Live music will set the mood for your visit, and the ferris wheel would make the perfect backdrop for a post on Instagram.
Admission is $2 per person and all riders must be over the age of 2 and at least 3 feet tall to ride. Come take in the lights and sounds every Friday, Saturday, and Sunday in December. 
See you there!
Trove of Holiday Markets
Victoria is an amazing city, and its selection of Christmas markets is unparalleled. Tourism Victoria has curated a wonderful list of all of the markets set to pop up in December, perfect for your Christmas shopping list. 
On November 25, 26 and 27, the 28th Annual Out of Hand Artisan Craft fair will be held at Crystal Garden, bringing together the island's collection of the local talent in food, fashion, decor, and art creators. 
Then on December 9 and 10, Sooke will host its first Winter Night Market, featuring arts, crafts, live music, and seasonal beverages for your enjoyment. 
For more information on these plus the other markets, visit http://www.tourismvictoria.com/blog/post/2016/24/Victoria-Holiday-Market-Guide-2016/2978/.
What's your favourite thing to do here at Christmas in Victoria? Let us know in the comments or on our Facebook page.
Happy holidays, #yyj. We love you!
Categories
Archives

Subscribe To This Blog