Listing Your Condo: Could December Be a Good Time?
It's December as of Thursday, and I imagine prepping for Christmas is at the forefront of your brain and not whether this is a good time for listing your condo. And any other year we would tell you that you'd be better off to wait until the new year to list it.
Except for this year.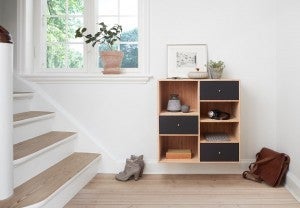 Listing Your Condo: Do It Now!
Like with everything else that has happened in 2016, "when is the best time to list my condo" is a question that, this year, has an unusual answer: list it now, in December. If you can believe it, this actually could be the best time for you to put your condo on the market.
Has your family been contemplating the move? Is it reasonable for you to put your home on the market? If the answer is yes, then we suggest 
taking advantage of the record-low inventory
 and the eager, qualified, quality buyers who are looking for their own place to call home. This year, with the lack of choice for buyers, there is no point for you to wait for the new year. Listing your condo now will show off your property now and entice those great buyers early. And that's the ticket to a sale: the quality buyers. With inventory so low, you have your pick of buyers, especially if you have a desirable property, like an updated condo with parking.
The Other Side of Listing Your Condo
The flip-side to listing your condo is whether you have a place to move into after your condo has sold. Because the inventory is so low, there is a possibility that you may not find what you're looking for to purchase. However, if you have already started your new-home search and are just waiting for the right property to pop up, then it might be in your best interest to take advantage of the seller's market now and offer those qualified buyers something amazing to purchase.
If you're ready to take the plunge, then call the #CondoExperts today to get started on your free home evaluation. You can reach us at 250-382-6636 or at info@thecondogroup.com.
Until next week.
- Kaley Walls

Categories
Archives

Subscribe To This Blog