Victoria Real Estate: VREB Releases Its November Numbers
December is upon us and I think everyone is looking forward to the New Year of 2017 ahead. 
The Victoria real estate market stayed strong in November with 599 sales this year, a small increase from 573 last year. We saw a small increase in the number of properties listed this year, as well, with 786 this year over 747 last year. The small increase in new listings has not had enough of an impact to help the extremely low inventory levels that we keep seeing, with only 1,815 active listings on the market at the end of the November, compared to 2,952 last year.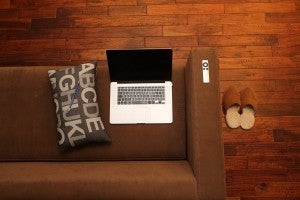 "Our current housing market is in a strong cycle due to many factors, including our current positive economic conditions, baby boomers retiring here, millennial buying cycles, a low Canadian dollar keeping folks closer to home and our favourable living conditions," notes Mike Nugent, 2016 President of the Board. "These factors and others, in combination with ongoing low inventory mean demand for housing is up, particularly in those areas close to the core and amenities."
As for condos, we have seen a 22% increase in the benchmark home price to $371,300 in November 2016. The number of condo sales in November followed the general trend of the Victoria real estate market as a whole with a small increase (170 condos sold in November 2016 compared to 159 condos sold in November 2015). We continue to see the time it takes to sell a property be substantially less than last year, due to the low inventory, with an average of 33 days to sell in November 2016 compared to 62 days to sell in November 2015.
Given the current conditions in the condo market, it's extremely important to work with a real estate agent that is well-versed in everything that a condo purchase entails so that you can be educated and prepared ahead of your dream property coming on to the market.
If you're looking to purchase or sell a property in the current market, or in the future, get in touch with The Condo Group for more information at 
250-382-6636 or info@thecondogroup.com.
– Amy Francoeur
Categories
Archives

Subscribe To This Blog