Balanced Market: What's It Going to Take?
A couple of weeks ago, we sat in our weekly meeting and got to talking about what this Victoria real estate market looks like and how it compares to other years in terms of a balanced market. The consensus is that we have no solid answers. Nobody has seen anything like this before: the inventory at an all-time low, buyers with no choice, sellers with no options.
"What's it going to take to correct this?" I asked."Time," said Chris. "It's going to take time for a balanced market to return to Victoria."A balanced market is where there is enough supply to meet the demand. Every month, the Victoria Real Estate Board includes a graph showing the previous month's numbers in comparison to where a balanced market would sit. It goes without saying that 2016 has blown apart the coveted balanced market.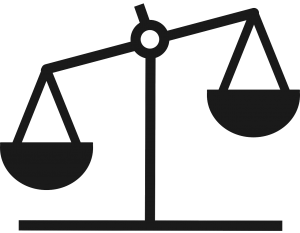 As the conversation carried on, we began to talk about the collapse of 2008. The American market dove deep, and the ripples were certainly felt here in Canada. By the end of 2008 in the Greater Victoria condo market, 1,695 condos were sold for an average of $320,428. By the end of 2009, the numbers had rebounded slightly but prices decreased: 2,157 sales with an average price of $311,536. Where are we at now? 
As of November 30, 2016
, 2,777 condos have sold with the benchmark price sitting at $371,300.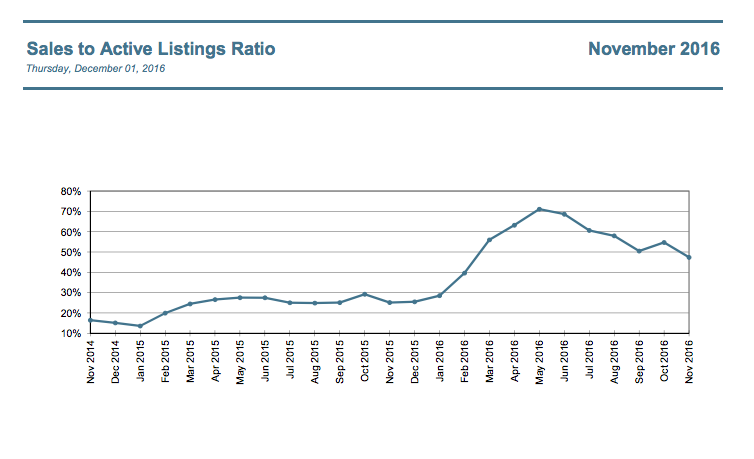 Victoria will always be a desirable place to live and will likely always be a middle-class city. We're a city of government works and a healthy tourism industry. While the tech and arts industries are growing, we're still a primarily middle-class city with middle-class buying power. The average Victorian simply can't compete with buyers coming in from Vancouver with out-of-proportion budgets. With that being said, we suspect that prices will plateau, perhaps with a small decrease, as the skyrocketing prices can't be maintained. At some point, what goes up must come down.
With the lack of inventory and the prices continuing to trend up, buyers and sellers are wary, and rightfully so. We're all waiting for the balanced market to return to our fair city, but that might be wishful thinking at best. With the baby boomers looking to retire and our industry make-up to likely hold steady, we're in for an interesting few years in real estate.
Until next week!
– Kaley Walls
Categories
Archives

Subscribe To This Blog