Homes for Sale: Let's Get Yours Ready to List
Two weeks ago, we talked about how now might be 
the best time for you to add your property
 to the list of homes for sale. Inventory is still shockingly low and buyers are still on the hunt for their next perfect home. While we would normally advise you to wait until the spring, we think in the next few weeks could be the most opportune time to leverage the existing market in your favour. So, what next?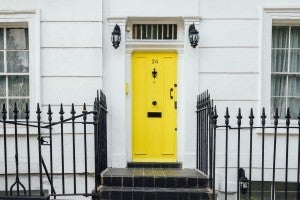 Homes for sale: get yours show-worthy ready
Now is the time to address that faulty light switch in your bathroom or to fix the hole in the basement where your kids threw the butt of a hockey stick. The next few weeks will give you the chance to address any issues that you know your home has, so you can maximize and believe in the price you and your Realtor will settle on.
If you have been playing with the idea of updating your paint colours or furniture pieces, this might be a great time to do it, too. Fresh paint helps modernize your home and give it a crisp, clean look.
As well, consider packing up your more personal items not only to help depersonalize your house (people love imagining themselves living in different homes for sale) but also it helps to streamline the look of your home. It simplifies the decor, making it more appealing to a broader range of potential buyers.
Take time to be comfortable with selling
For some, selling a home is a hard process. Perhaps you're selling the home you raised your kids in or you're selling the first condo you bought on your own. We love our homes, and when it comes time to sell, it can be an emotional experience. Take the time you need to be comfortable with the idea of somebody else living there. Not only will it help make the transition easier but also it will give you more confidence in negotiations.
This part may not apply to every reader, but for those who do have a sentimental streak, it's okay that this process is hard. Be honest with your Realtor, and let them help guide you through this process.
In the first few days of your new listing, especially if it falls over a weekend, your property is going to be a hot bed of activity. With inventory so low, new homes for sale are a sight to behold and showings will come in, especially if you're selling an attractive property, like a downtown condo with parking or a renovated single-family home. Our best advice is to clear your schedule for the first few days so you can be out of the house at a moment's notice or you plan to just be out all day. That way we can get as many potential buyers in to see your home and capitalize on that initial excitement.
Are you ready to put your home on the market but aren't sure what the next steps are for your situation? Give the #CondoExperts a call to discuss it, and we'll get you started. Call us today at 250-382-6636 or email us at info@thecondogroup.com.
Until next week.
– Kaley Walls
Categories
Archives

Subscribe To This Blog