Victoria Real Estate: A Record-Setting Year
As we move in to a new year, we look back at the past year and decide what we want to focus on in the year to come. Victoria Real Estate in 2016 broke records, and demand is forecasted to continue in the year ahead. 
"As we expected, 2016 broke records in terms of the number of properties sold in our area," notes Mike Nugent, outgoing 2016 President of the Board. 
"10,622 properties sold, which exceeds our previous high of 9,241 sales in 1991."
"We expect sales to continue to be strong but we don't expect to see the phenomenal activity we saw in 2016 for 2017. Inventory continues to be low," adds President Nugent. "You can't sell something that isn't there. There is certainly an ongoing demand for properties. This is reflected in the fact that 25 per cent of sales this month sold over their asking price."
We are seeing over 40% fewer active listings now than were on the market at the end of December 2015, with supply that low, it's no wonder why demand is expected to continue in the coming year.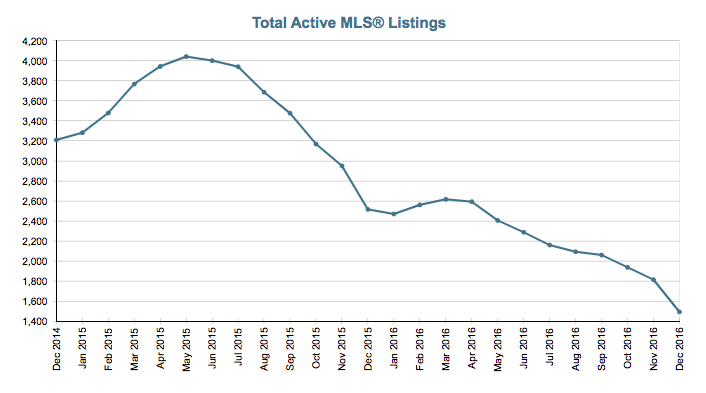 As for condos, the average sale price of a condo has gone up just over 20% over 2016. The number of active condo listings has drastically decreased, at the end of December this year there were only 186 condos available on the market, compared to 499 at the end of December 2015.
Given the current conditions in the condo market, it's extremely important to work with a real estate agent that is well-versed in everything that a condo purchase entails so that you can be educated and prepared ahead of your dream property coming on to the market.
If you're looking to purchase or sell a property in the current market, or in the future, get in touch with The Condo Group for more information at 
250-382-6636
  or 
info@thecondogroup.com
.
- Amy Francoeur
Categories
Archives

Subscribe To This Blog